Routine House Cleaning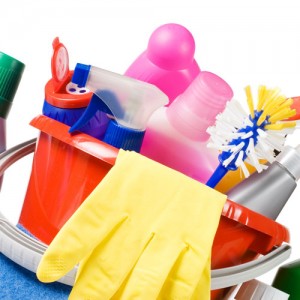 Now, you can relax and direct your focus toward more important things. We've got all your routine services covered, and is the perfect solution for all your continuous cleaning needs. We'll straighten up your house and help you feel more balanced and refreshed. From vacuuming and washing dishes, to dusting and polishing, we can clean when you can't–or don't want to.
Here is a taste of our routine cleaning service. Please don't hesitate to make other requests!
Empty Trash Cans
Our maid service team ensures that all wastes are properly disposed and trash bins are emptied to prepare for another day's worth of garbage.
Completely Scour the Bathrooms
You can expect us to thoroughly clean, disinfect and rinse bathroom sinks and countertops. We give the same attention to your toilets too.
Pick-up/Straighten
Come home to a well-organized space as we maintain the balance and harmony of your home. Our savvy crew brings back the order of your home so you don't have to deal with any unwanted clutter.
Wash Dishes/Load Dishwasher
Unlike any St. Louis home cleaning company, we wash your dirty dishes or load the dishwasher. We give extra care and attention in our dishwashing duties to avoid breaking any of your plates and utensils.
Wipe Outside Kitchen Cabinets/Countertops
Using our own supplies, we wet wipe your kitchen cabinets and granite countertops, kitchen countertops removing mildew, soap residue or any lime buildup.
Outside Appliances
No more hesitation when planning dinner parties or get togethers. We'll clean your appliances wiping down the outside to ensure a clean fresh look to your kitchen.
Vacuum Carpeted Areas
You don't have to stress over going home with dusty carpets. We bring our own supplies and equipment to keep your house squeaky clean. We vacuum your carpeted areas to free them from dust and dirt.
Thoroughly Dust and Polish
Our attention to details have always been exceptional. Our mission is to check every aspect of your home and ensure that all tables, glass, entertainment centers, and cabinets are cleaned and well-kept.
Windex Mirrors
To keep your mirrors sparkling, we use Windex Cleaning products, which keep your windows from streaking and spotting.
Wash Floors
With our years of collected experience and training, we understand the difference of flooring surfaces.Too much liquid can ruin the quality of the floor. Our cleaning crew uses the best practice to maintain the quality of your floor while minimizing the dirt and stain.